Patrick Harrington – Instructor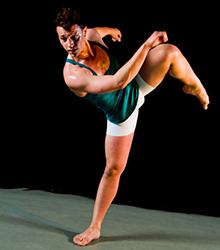 Patrick Harrington began his dance training at the age of ten studying locally in Severna Park. At the age of fourteen he attended The Baltimore School for the Arts studying under Tony Wilson and Norma Pera of a strict curriculum of classical ballet repertoire and modern dance. During his time at The Baltimore School for the Arts he also attended various other ballet schools including The Washington School of Ballet under the direction of Septime Weber and the Miami City Ballet School. Since his time at The Baltimore School for the Arts, Patrick has worked on numerous productions with the Baltimore Symphony Orchestra including the yearly Holiday Spectacular and The Women of the World Festival with Marin Aslop and Jack Everly. After leaving The Baltimore School for the Arts, Patrick attended Marymount Manhattan College where he studied modern dance and classical ballet under director Katie Langan, here Patrick had opportunities to work on productions with Artistic Director of Alvin Ailey American Dance Theater Robert Battle. Patrick is now attending Anne Arundel Community College under the direction of Lynda Fitzgerald.
---
Jessica Wilson – Instructor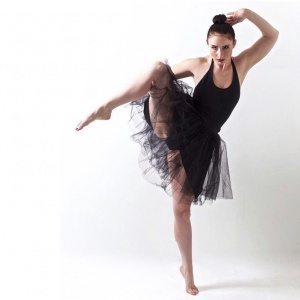 Jessica (Jessi) Wilson began her dance training at the age of 5 with humble beginnings. Earning a scholarship from a Baltimore recreation center, landed her into the hands of artistic director Robin Snyder at Experimental Movement Concepts.
At the age of 10, she attended Dance Explosion of Glen Burnie, MD. Her training (emphasis on Vagonova Ballet Technique) blossomed under the direction of Director Colleen Parker, renowned Jazz instructor Tim Roberts, Melissa Hough (Norwegian National Ballet Principal Dancer), as well as former instructors from the Kirov Academy of Ballet in Washington, DC. She participated in their competitive company and attended various educational workshops. One noted in particular with famed choreographer, Mia Michaels.
Her training continued through high school and college, participating in the North County High School Dance Company, where she was awarded "most accomplished" and gained acceptance into the Florida School of the Arts, by audition, at the Regional High School Dance Festival. Workshops included classes hosted by the Todd Rosenleib Dance Center and the Governors School of the Arts.
Her choice in education landed her at Anne Arundel Community college (concentration in dance) under the artistic direction of Linda Fitzgerald and ballet instructor Lara Garza. Due to the birth of her daughter, and later twin daughters, her dance career temporarily halted.
Jessi's career as a teacher and choreographer began in 2012 at the Nice School of Dance in Virginia Beach, Virginia prior to her return to Maryland. Her choreography with a Maryland competitive dance team has been  awarded acclaim in the competitive circuit. Jessi has choreographed over 50 dances & looks forward to her journey with JAMZ Dance Studio.
---
Marcus Washington – Instructor
Marcus Washington is a Hip- Hop instructor coming to you from Maryland!  Currently he trains with members of "DVC" and "Culture Shock" along with "Urban Artistry". He has also been on crews like WE GONNA MAKE IT, Splittin image, Beat you feet KinG's(of ABDC season one), Culture shock,and PLP.
He has been teaching hip hop for 8 – 9 years and has danced on the same stage as "Mindless behavior", "Genuine","Marcus Canty" to name a few of his accolades.
He is technically trained in krump, poppin, breaking, locking, chreo, house, and dancehall. With his unique style and teaching methods there is no way you will walkout of his class not learning something!
---
Shawn "SHOGUN" Stevens – Instructor (Breakin')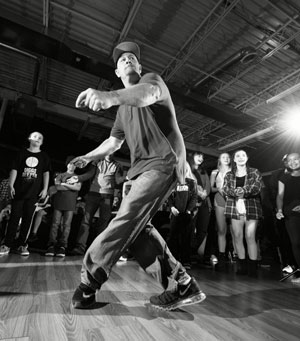 Shawn "SHOGUN" Stevens has been b-boyn' (breakin') since 1996. He is the co-founder and acting president of the Deadly Venoms Crew. His crew has competed in many competitions on the east coast. They are responsible for rebuilding the bboys' status in the Baltimore club scene. Shawn has performed with hip hop legends Big Daddy Kane, KRS-One, Special Ed, Talib Kweli, and RUN DMC. At Bboy Jam Unbreakable 3 Shawn received a special Bboy honors award for representing bboyn' hardcore for the last 14 years in the DMV area. Past students of his have included former faculty members Jamile McGee ("So You Think You Can Dance" 2nd runner up Season 1), and Ben Gonzales.
Shawn is involved with the Competitive Break'n League for Kids and Rock the Box National Championship.
---
Margareta Chughtai – Instructor (Hip Hop)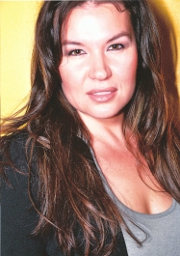 Margareta Chughtai is Culture Shock, Washington, D.C.'s own co-founding executive director and previous artistic director. She has performed and instructed nationally and internationally for the past twelve years and directed for the last six years.
Mrs. Chughtia started dancing with Culture Shock San Diego where she was a core company dancer for over 5 years. After starting as a dancer in California doing shows with Culture Shock for Sea World, Paramount Pictures, and Woman's Final Four Basket Ball Tournament, she then moved to the east coast where she co-founded Culture Shock D.C.
Margareta studied in many studios such as The Edge Performing Arts Center in Hollywood, CA and The Broadway Dance Center in New York City, NY; she is now an accomplished choreographer, instructor, and director as well who has given workshops in Europe at renowned studio's such as Pineapple Studios in London, England and Colombo Dance Factory in Zurich, Switzerland.
---
Kayleigh Schroter – Instructor
Kayleigh has been dancing since the age of 3 and competed in middle and high school. During high school she danced on her high school's company, earned the title of All County dancer, and made the All County Dance Ensemble her junior and senior year. When she left for college, she continued to dance with the Allure Dance Troupe at Towson University. Once she began her job at Northeast High School she began guest choreographing for the Junior and Senior Dance company.