---
Giana Krieger – Artistic Director / Lead Choreographer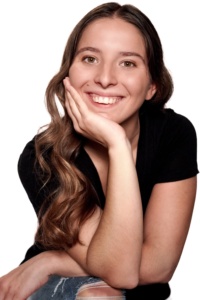 Giana Krieger began her dance training in Dundalk, MD at age four. At the age of thirteen Giana began her technical training at b.funk Dance Company where she studied ballet, tap, jazz, lyrical, contemporary, musical theatre, and hip-hop. During her time at b.funk she was also a member of their competition team and trained under the direction of Angela Worley, Becky Funk, Jen Combest, Desiree Koontz- Nachtrieb and Lauren Weber. Giana finished her training at Savage Dance Company where she was a member of their award-winning competition team. During her time at Savage Giana trained under Nichole Savage, Brandy Fry, Alexandra Tyler, and Brandon Russell. While competing Giana won many awards and overalls at the regional and national level.
After Giana graduated high school, she began teaching for local studios in the Baltimore area. During this time, she began choreographing for their competitive teams with all ages and levels. Giana's pieces have won many overall awards, special judges awards, and entertainment awards. In 2019 Giana's work was accepted into the Ascending Choreographers Festival. When Giana is not working with her home studios, she spends her time subbing for other studios and even as a master guest teacher at local studios.
Giana has continued her educational studies at the University of Baltimore where she is pursuing a degree in Business Administration with a specialization in Marketing. In the Spring of 2019 Giana graduated with her bachelor's degree and is currently continuing her education studies to obtain her master's degree in Business. Giana looks forward to working with all of the students at Jamz and is excited for the upcoming season.
---
Vadim Bogomolov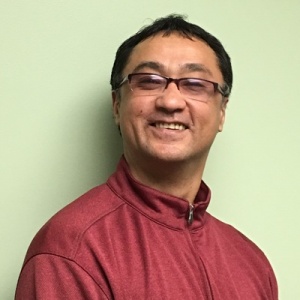 Vadim Bogomolov is a graduate of the world-famous A. Y. Vaganova Academy of Russian Ballet in St. Petersburg, Russia. He completed the full 8 years of professional Ballet Academy training with coursework including Classical Ballet, Variations, Pas-de-Deux, Character Dance, Historical/Courtly Dance, Ethics, Esthetics, Piano, Repertoire (including participation in professional ballet performances at the Mariinsky Ballet Theater), as well as histories of music, arts, ballet, and ancient and modern world theatres. Mr. Bogomolov studied with some of the most famous and world renown ballet teachers, including N. Serebrenyakov, I. Gensler, O. Sokolov. After graduating, he enjoyed a spectacular career as a ballet dancer. His professional repertoire includes Paquita pas de trois, Nutcracker Cavalier, Albrecht (Giselle), Prince (Cinderella) and many more. Mr. Bogomolov is the recipient of the title of "Ballet Master" awarded by the Moscow State Academy of Choreography (Bolshoi Theatre, Moscow) upon successful completion of their program in ballet pedagogy (the Russian methodology for teaching ballet). As a teacher he has worked at several ballet and dance schools and has enjoyed setting a number of full-length ballets including Giselle, Cinderella, and Nutcracker. He has coached award winning students for ballet competitions including Youth America Grand Prix.
---
Margareta Chughtai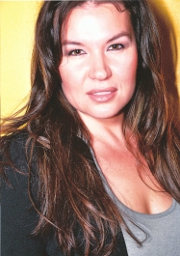 Margareta Chughtai is Culture Shock, Washington, D.C.'s own co-founding executive director and previous artistic director. She has performed and instructed nationally and internationally for the past twelve years and directed for the last six years.
Margareta started dancing with Culture Shock San Diego where she was a core company dancer for over 5 years. After starting as a dancer in California doing shows with Culture Shock for Sea World, Paramount Pictures, and Woman's Final Four Basketball Tournament, she then moved to the east coast where she co-founded Culture Shock D.C.
Margareta studied in many studios such as The Edge Performing Arts Center in Hollywood, CA and The Broadway Dance Center in New York City, NY; she is now an accomplished choreographer, instructor, and director as well who has given workshops in Europe at renowned studio's such as Pineapple Studios in London, England and Colombo Dance Factory in Zurich, Switzerland.
---
Shawn "SHOGUN" Stevens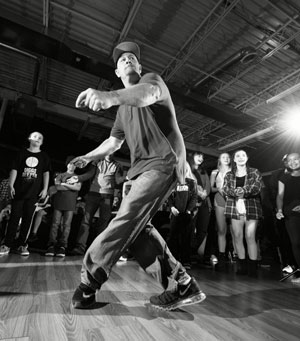 Shawn "SHOGUN" Stevens has been b-boyn' (breakin') since 1996. He is the co-founder and acting president of the Deadly Venoms Crew. His crew has competed in many competitions on the east coast. They are responsible for rebuilding the bboys' status in the Baltimore club scene. Shawn has performed with hip hop legends Big Daddy Kane, KRS-One, Special Ed, Talib Kweli, and RUN DMC. At Bboy Jam Unbreakable 3 Shawn received a special Bboy honors award for representing bboyn' hardcore for the last 14 years in the DMV area. Past students of his have included former faculty members Jamile McGee ("So You Think You Can Dance" 2nd runner up Season 1), and Ben Gonzales.
Shawn is involved with the Competitive Break'n League for Kids and Rock the Box National Championship.
---
Katie Griffith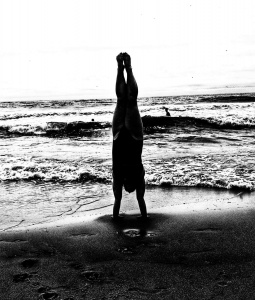 Katie Griffith spent her entire youth doing gymnastics. She doesn't remember a time before gymnastics. As her mother says, "Katie was born a gymnast". Katie trained and in her teen years taught at Docksiders Gymnastics in Millersville Maryland. She ended her gymnastics career in 2000 as the Anne Arundel County Champion, Maryland State Champion and Team Captain of the Mid-Atlantic Regional Team. Following her 18-year gymnastics career, Katie attended Springfield College in Springfield Massachusetts. She graduated in 2004 with a Bachelor of Science degree in Therapeutic Recreation and Certified as a Recreation Therapist. For the past 15 years Katie has worked in the healthcare field as a Recreation Therapist and Dementia Specialist. Last year Katie made the decision to leave healthcare to order to dedicate her time to us here at Jamz. Along with Acro, Katie is an instructor for our new Bungee Fitness Program and soon to come, Toddler Fitness.
---
Teanna Tang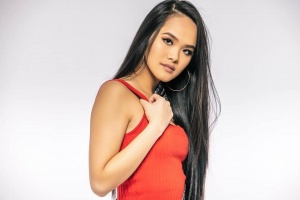 Teanna Tang began dancing in Baltimore, MD at the age of 4, studying ballet, tap, jazz, and traditional Chinese dance. In high school, she was able to join the senior dance company for 4 years and eventually became an "All-County" dancer her senior year. In 2016, she started focusing on hip hop, training with Phunktions Collegiate Dance Company, Culture Shock Washington D.C., and Laura Edwards Dance Company. Teanna attended the University of Maryland, College Park and graduated in 2020 with a Bachelor of Science degree in Animal Sciences. Outside of dance, she enjoys playing the piano, playing with animals, and drinking bubble tea. Fun fact: Teanna is a former Miss Maryland East Coast USA winner!
---
Kennedy Suber
Kennedy is a recent graduate from North County High School and will be attending Anne Arundel Community College where she is majoring in CyberCrime. Kennedy started dancing at the age of 6 years old and ever since then dance has always been a huge part of her life. Kennedy has danced at several different studios during her dance career where she was a member of their competition teams. During her high school dance career, she was a member of their Varsity Dance Company. During Kennedy's senior year at Jamz she assisted several different classes which is when she discovered how much she wanted to teach. Most recently, Kennedy has become a certified Flexistretcher Instructor and will be implementing the new class to Jamz this season.
---
Jaydin Garnett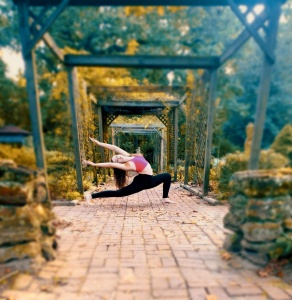 Jaydin began as a ballet dancer when she was three years old, with Anne Arundel County Rec and Parks. She joined Jamz as a rec student two years later, and as a six-year-old she auditioned for the competition team. Jaydin has been a member of the team ever since. Currently, she is on both the Tech and Crew teams, and she has competed on both for the last eight years. Jaydin has won numerous awards and scholarships throughout the Mid-Atlantic region. She also specialized in Dance at the Performing and Visual Arts magnet school at Brooklyn Park. There she was named an All-County dancer two years in a row. Jaydin is now a member of her high school's Senior Dance Company. In addition, she has been president of the Jamz chapter of the National Honor Society for Dance Arts for the last two years. As Jaydin grew up at the studio, she always loved helping out with the younger students. She has helped run summer camps, assisted with classes, taught company audition combos, and helped choreograph award winning dance routines. For the past three years Jaydin has been an assistant to Ms. Giana, the Artistic Director at Jamz. In 2020 Jaydin assisted in co-choreographing a competition routine with Ms. Giana named "Nicest Kids in Town which ended the season as National Grand Champions, Battle of the Stars Champions, and Showmanship winner." She is looking forward to branching out as she does more teaching and choreographing – in addition to dancing – this year at Jamz!